Ex-Man City Youth Player, Jeremy Wisten "Commits Suicide" At 17.
Former Man. City youth player, Jeremy Wisten has reportedly taken his own life after being released by the club
Witsen, a promising talent born in Malawi and raised in the UK, joined Man City at the U-13 level in February 2016 and was recently released by the club.
According to Malawi24, the 17-year-old was left depressed by the club's decision to release him and he decided to take his life.
Details of his death remain unclear, but Manchester City and senior players at the club including Raheem Sterling and Aymeric Laporte have paid tribute to the former academy player. 
A City statement read: "The Manchester City family are saddened to learn of the passing of former academy player Jeremy Wisten. We send our deepest condolences to his friends and family.
Our thoughts are with you at this difficult time"
Jeremy Wisten had high hopes of flourishing at Manchester City before his sudden demise. 
Champions League: Chelsea To Play Man City In Final
Chelsea will take on Manchester City in this year's Champions League final.
The Blues beat Real Madrid 2-0 in a thrilling semi-final second leg on Wednesday night.
The tie was delicately poised at 1-1 after the first leg, with Karim Benzema cancelling out Christian Pulisic's effort.
However at Stamford Bridge, Chelsea completely dominated the game and took the lead through Timo Werner.
Werner reacted quickest to head home, after Kai Havertz's lob came off the bar.
Although Real Madrid fought to equalize, it was Mason Mount who sealed the win for Thomas Tuchel's men.
Manchester City on Tuesday beat Paris Saint-Germain 2-0, qualifying with a 4-1 aggregate.
Just In: Romelu Lukaku To Make Chelsea Return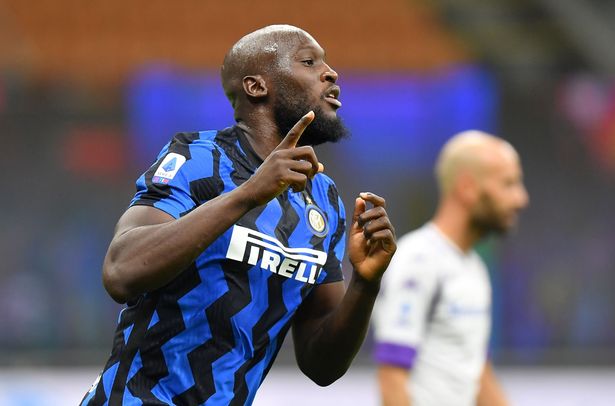 Romelu Lukaku, 27, has been linked with being a top target for Chelsea this summer.
According to The Sun, the Belgian striker is a $125 million target for Chelsea, as the Blues believe they will not be able to sign Erling Haaland this summer.
Lukaku has had an incredible season at Inter, scoring 27 goals so far as Antonio Conte's side are on the verge of winning the Serie A title to end Juventus' nine-year domination of Italy's top-flight.
He also scored 34 times last season and has 61 goals in 91 games since joining Inter from Manchester United in the summer of 2019.
Would Lukaku want to leave an Inter team heading in the right direction and head back to Chelsea? Probably not. He is loved at Inter, and especially by Antonio Conte, but financially the Milan club is struggling, and offloading Lukaku (although it would be unpopular) would help ease their issues.
Chelsea needs a clinical finisher and with both Tammy Abraham and Olivier Giroud expected to move on this summer, that leaves Kai Havertz and Timo Werner as their only forwards. The German newbies have hardly been prolific this season.
Lukaku would be the main man at Chelsea, and he would slot in really well as the central striker in the 3-4-2-1 system they play. It would be a surprise if this happened, and Lukaku has repeatedly said how happy he is at Inter.
Brandt reportedly an easier option for Arsenal
Up to north London, and it appears that Arsenal believes they will not be able to sign Martin Odegaard on a permanent basis.
The Norwegian sensation, 22, has been on loan from Real Madrid since January and has slotted in really well for the Gunners, but it is believed it will be tough to turn that loan deal into a permanent one.
Real Madrid is reportedly counting on Odegaard to be a key player for them in 2021-22.
If that is the case, Arsenal may instead look to Borussia Dortmund and Germany attacking midfielder Julian Brandt, 24, as a cheaper and more attainable option to Odegaard.
According to German outlet BILD, Brandt would cost just $24.4 million and the German international is frustrated with a lack of minutes this season.
Arsenal will clearly have an almighty clear-out this summer as Mikel Arteta is backed by the board and creativity and being clinical in the final third has become a real issue this season.
Brandt would help with that, and for a player of his quality and experience, that transfer fee is very low. Whether or not Arsenal gets into the Champions League or not, they should move for Brandt.
As for Odegaard, another season-long loan move a la Dani Ceballos is perhaps the best they could wish for.
Breaking: Tiger Woods Injured In Serious Car Accident in California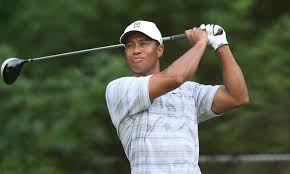 Golf legend Tiger Woods was hospitalized Tuesday morning after a serious one-car rollover accident in Los Angeles County that required the "jaws of life," according to the LA County Sheriff's Department.
Tiger Woods' manager, Mark Steinberg, said: "Tiger Woods was in a single-car accident this morning in California where he suffered multiple leg injuries. He is currently in surgery and we thank you for your privacy and support."
Woods had to be cut from the wreckage by the local fire department early on Tuesday morning using the jaws of life, and he was rushed to hospital.
The sheriff's department said Woods was the only occupant of the car. He was taken to a hospital for his injuries, the sheriff's office said.
The LA County Sheriff had earlier confirmed that Woods' vehicle had rolled over and sustained "major damage", while also clarifying that no other vehicle is believed to be involved. Overhead pictures of his car showed clearly the significant damage as it lay on its side on a grass embankment, several yards from the road.
The Sheriff's statement read: "On February 23, 2021, at approximately 7:12 AM, LASD responded to a single vehicle roll-over traffic collision on the border of Rolling Hills Estates and Rancho Palos Verdes. The vehicle was traveling northbound on Hawthorne Boulevard, at Blackhorse Road, when it crashed. The vehicle sustained major damage.
"The driver and sole occupant was identified as PGA golfer, Eldrick 'Tiger' Woods. Mr. Woods was extricated from the wreck with the 'jaws of life' by Los Angeles County firefighters and paramedics, then transported to a local hospital by ambulance for his injuries."
Woods has been in Los Angeles as tournament host for last week's Genesis Invitational at Riviera Country Club, but the 15-time major champion is currently unable to play, or even practice, following further back surgery towards the end of December.
The vehicle suffered minor damage, according to authorities. The crash is under investigation.
Details later…