How Japanese Fashion Designer, Kenzo Takada Died Of COVID-19.
Kenzo death: How Japanese Fashion Designer, Kenzo Takada Died Of COVID-19 is the latest trend and most searched keyword today.
Jomog.com.ng reports that Japanese fashion designer, Kenzo Takada is dead.
Japanese Fashion Designer, Kenzo Takada died from coronavirus. He died at 81. Kenzo was the first Japanese designer to have ensconced himself in the fashion capital of the world Paris, TMZ reports.
He died on Sunday in a hospital. His spokesperson confirmed that Kenzo's death was the result of COVID-19.
Kenzo's designs featured colourful graphic and floral prints. He was hugely popular, both for his high fashion and luxury day-to-day streetwear.
The late designer sold his brand to LVMH back in 1993 and stepped away from the brand six years later.
Kenzo was born in 1939 and developed a passion for drawing and sewing. He went to France in 1965 and though it was supposed to be a stopover, he ended up staying there permanently.
He created a line for men back in 1983, and in 1988 he created his first perfume; Kenzo Kenzo.
Stunning Photos Of Beautiful Actress, Shaffy Bello As Clocks 50.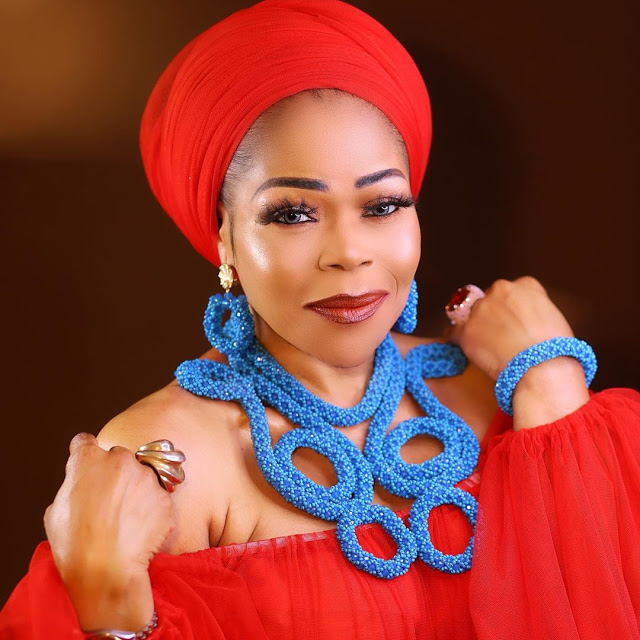 Nollywood actress and humanitarian, Shaffy Bello clocks 50 today, October 8. To celebrate her new age, Shaffy shared new fabulous and striking photos of herself.
See more beautiful photos of the talented actress below..
Nigeria @60: The Lagos Shirt Factory Into Celebratory Mode
The Lagos shirt Factory's latest collection is switched into the full celebratory mode as Nigeria turns 60.
The new timeless, All White collection – come in classic but unusual white shirts cuts as well as sexy yet chic shirt dresses designs.
Although, spinning on the brief of the moment- Independence Day, each piece is a collector's item that transcends October 1.
The hand-painted Nigerian vehicle plate numbers as well as the currency signs reflect some of our Nation's, symbols which speak of our resilience, tenacity, energy, and drive which the Lagos Shirt Factory has interpreted with each fabric type, texture mix, and stitch.
The shoot was done in collaboration with House to Home, who provides the indigenous crafted pieces for the set.
Stylish Ways To Rock Chic Ankara Kimono
Kimono has been in fashion for quite a long time. The kimono is a piece of clothing inspired by traditional Japanese robes; however, modern kimonos are updated with beautiful prints, sleeves, and detail.
Kimono which is also referred to as kimono jacket is perfect for ladies who want to look elegant, feminine and comfortable in a unique way.
However, African designers displayed their ingenuity when they started making stunning kimono jacket styles using the Ankara print. These kimono jackets come in all sorts of beautiful Ankara patterns, colours and details. They also come in varying lengths. However, the length of the kimono jacket is based on individual choice.
The styles are trendy, beautiful and comfortable to wear. You can opt for a short or floor-length Ankara kimono style as it's all about choice and the fashion statement you want to make. This cover-up piece will definitely give any outfit a cool, boho vibe look.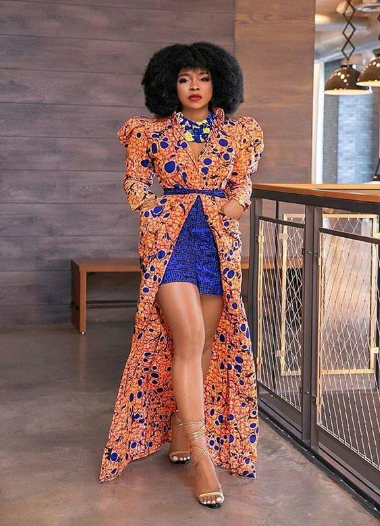 There is no limit to what you can wear with the Ankara kimono styles in your closet as long as it beautifully complements your outfit.
Kimonos are very versatile as you can wear absolutely anything you want underneath these cover-ups like shorts, fitted dresses, mini dress, skirt, pants, and t-shirts or crop top and denim. And depending on where you're wearing your Ankara kimono to, you can pair it with sandals, heels, flats or sneakers.
You should also know that donning Ankara kimonos are not only for the casual looks, as you can also style it with elegant combination and dresses as well to suit an official event.
You could also opt for a wide range of sleeve styles that will make your Ankara kimono jacket style striking.
So, if you are an Ankara lover, you should think of adding one or two beautiful kimono jacket styles in different colours, patterns, styles and lengths in your wardrobe.