Deborah Fainted And Died, She Wasn't Poisoned Because Of iPhone 11-Family
A family of makeup artist, Deborah Tushima has explained what led to her death, saying she didn't die of poison has largely circulated but fainted and died in the process.
According to the family member who set the record straight, it is the 4th time she would be fainting in a short while and her parents aren't aware of it.
The family member also said the incident which happened on Saturday, July 4th, took place in Makurdi, not Jos as widely reported.
For Nigeria At 61, It's Lafiya Dole, Peace By Force – FEMI ADESINA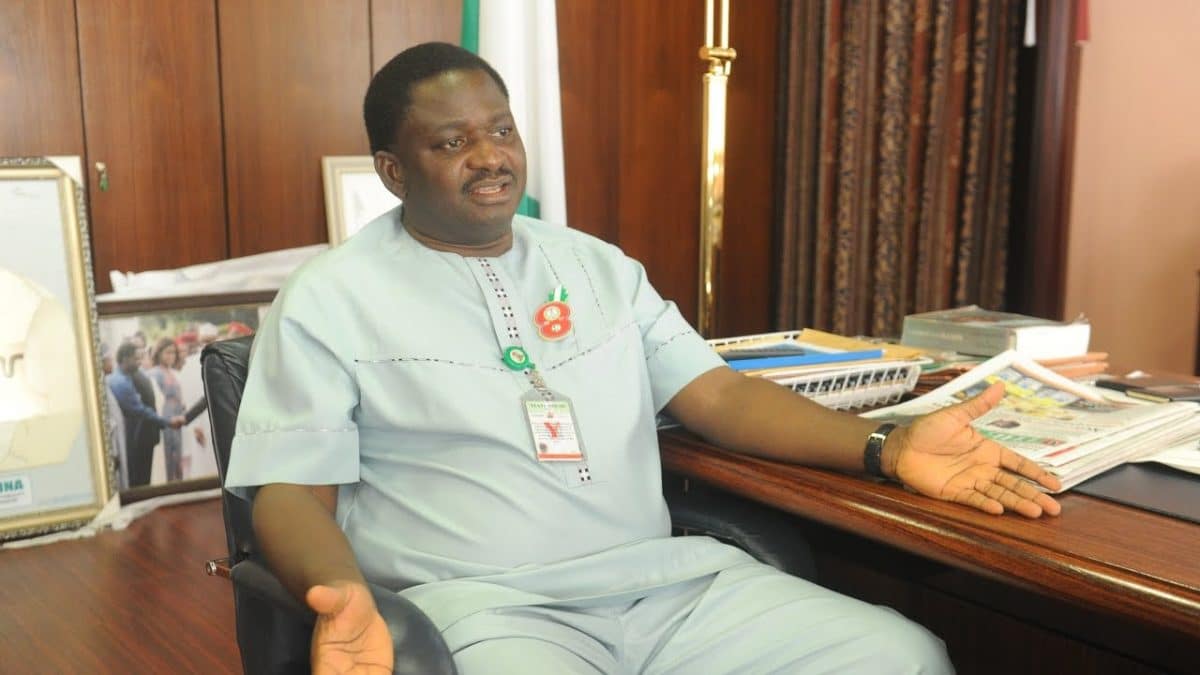 FOR NIGERIA AT 61, IT'S LAFIYA DOLE, PEACE BY FORCE By FEMI ADESINA
Nigeria is 61 years old as an Independent country. And so what? What's the big deal about it? That is what some people will say, arguing that all we have seen is flag independence, and no true emancipation for the citizens.
There's a big deal about every landmark or milestone we reach in life, because we may as well not have made it to that point. We could have fallen by the wayside, or vanished like smoke. The world owes nobody a living. Not individuals, not countries. That is why the Good Book enjoins us to number our days, "that we may apply our hearts unto wisdom." (Psalm 90:12).
The cynic, sceptic or scoffer may say what is there to celebrate about Nigeria, with all its troubles. A country yet to realize its potentials at 61, an adult condemned to a perpetual life of crawling. They will mention the negatives: massive insecurity, insurrection agitations, millions of jobless youths, struggling economy, humongous corrupt acts, and others, which have all characterized national life.
Yes, you can dwell so much on the storm, that you never get to enjoy the rainfall and its soothing effects. Nigeria is also the land of a resurgent economy, with the indices looking up and promising to get better. It is a country where stealing has become corruption and graft is being robustly fought, and it is a polity that is wiping out enemies of its soul, cleaning up the forests, cities, towns taken over by terrorists and bandits, with the prospect of restoring peace at the shortest possible time. It is the land of renaissance in infrastructure: rail, roads, bridges, airports, and others.
Sadly, some people do not want peace for Nigeria. They do not only promote but celebrate rupture of tranquility, repose or serenity. They are glad when our troops suffer reversals on the battlefield. When they make advances, giving enemies of our country bloody noses, they pretend not to see. But when bombs go off, killing and maiming innocent people, when bandits sack villages, or invade schools and abduct students, they quickly shout 'security architecture,' and alleged incompetence. They trumpet negatives, and close their eyes to positives. And in the blind search for power and relevance, they even subterraneanly bankroll terrorists.
Some others, with giant sized grudges against the polity, plot to dismember it. But I ask: who does not have one grievance or the other against Nigeria? Is there any ethnic group that does not have one angst or the other? But if we have worries or perturbation, is then the next option a pulling down of the roof? Do we crash the superstructure? Do we turn the country into a tailspin, simply because we are disaffected? Do we break the eggs of the chicken, because the bird upended our medicine pot?
As we celebrate Nigeria at 61, I join William Cowper, who said, "England, with all thy faults, I love thee still; my country." Nigeria, with all thy faults, I love thee still; my country.
I don't know how it is with you, if you are a frequent traveler. The best I enjoy a foreign land is one week, after which I begin to miss good, old Nigeria. The smell. The flora. The fauna. The cuisine. The sense and sensibility. I pray I never get sentenced or consigned to life abroad, wittingly or unwittingly. Nigeria, with all thy faults, I love thee still; my country.
Lack of peace seems to be the greatest bane of Nigeria today, despite wonderful showing in many other areas. Peace has turned tail, and fled. But I venture to say that with the resolve of good people, and the commitment of government, Nigeria will yet know peace. If the country unravels, as Vice President Yemi Osinbajo said recently, we shall all be losers. Nobody gains. Nigeria will, therefore, have peace. It must have peace. As the Hausa phrase goes, it is Lafiya Dole. Peace by Force. We must have it, and we will get it. And we don't have to necessarily spill blood for it. It is the enemies of peace that will lose and must lose out.
A country of about 200 million people, troubled by a sprinkling. Will they succeed? Never. We fought a war of unity, in which about two million people perished. Did we do all that, only to eventually allow ourselves to be splintered by people with blinkered ideologies? Never! Nigeria will have peace, and must have peace, even as she turns 61. It's Lafiya Dole. Peace by Force. And I say again, we can achieve it without bloodletting, if some forces let reason prevail.
I am happy that the Good Book supports me. "Now, may the Lord of peace Himself give you peace at all times and in every way. The Lord be with all of you." (2 Thessalonians, 3:16). Peace by Force. Lafiya Dole. Even the Holy Bible supports it. Peace at all times, and in every way. We will have it. The higher powers back it. Therefore, there's no room for caterwauling, endless wailings on what has not been done, ignoring the lot that has been accomplished. Nigeria will have peace. By Force. That is my prayer for the country at 61. Amen.
Adesina is Special Adviser to President Buhari on Media and Publicity
Abuja Residents Lament As 'Pure Water' Now Sells For N300, N400 Per Bag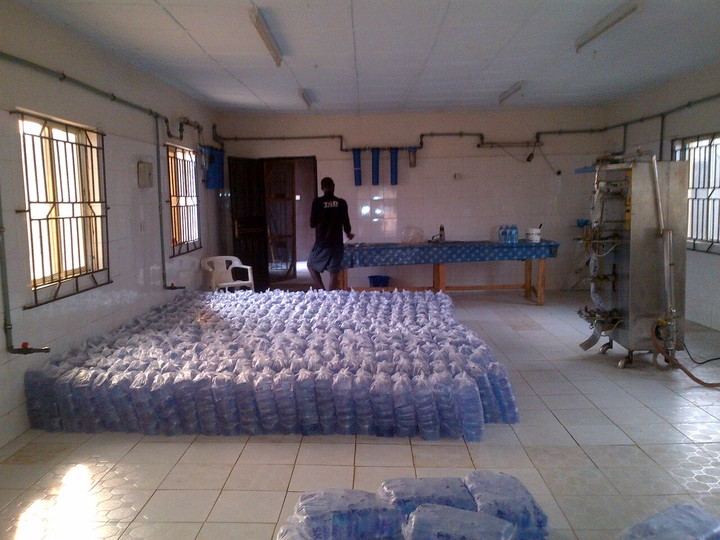 The price of sachet water, popularly known as pure water, has been increased across Abuja metropolis and environs, with a bag now sold at N200 and a sachet for N20, according to information from producers of the commodity.
Findings showed that what is known as a bag of sachet water which contains 20 sachets, is now sold for N200 to N250 by factories while retailers sell for N300 to N400 as against the initial price of Between N80 to N150.
This means that a 50 cl sac of 'pure water', which was sold for N10 before now, is now sold for nothing less than N20 to N30 depending on the area.
Resellers such as cold room operators may sell at N240 a bag.
This development follows the trend of minute by minute rise in prices of goods and services in the country currently battling unimaginable inflation.
Some sections of Abuja residents who shared their grievances with DAILY POST lamented that "pure water" has been their saviour due to the unavailability of a reliable supply of safe and hygienic water.
Findings further reveal that millions of people in the country, especially in the commercial cities, shanties and rural areas rely on the popular "pure water" for their daily drinking needs.
"Pure water" producers, under the Association of Table Water Producers Association of Nigeria, on Thursday announced they have imposed an increase due to rising production costs.
"Water producers are to sell to their customers if less than 100 bags at N200 per bag," the notice partly said.
However, some 'pure water' companies who spoke to DAILY POST in Abuja all cited the increase in cost of production, saying that they could no longer afford to produce at a loss.
"We can't continue the way we were going. At a point, many of us wanted to shut down completely but after our general meeting last week, we decided to carry on but not as we use to," one of the factory operators said.
"What is the essence of venturing in a business if instead of making gains you are losing the little one you've secured. Prices of raw materials we use for production are now 200 percent higher than what we used to buy them. So the only option to remain in business is to increase the price of the product," he added.
Nigerians on the streets of Abuja and market places are not happy with the development and are calling on the government to show more concern to the plight of ordinary Nigerians.
June Ibegbulam, who loads taxi in Wuse motor park, said, "My brother, this one tire me. How we wan take survive? Just when we dey talk say we no fit buy food chop again, now water don join food. I stand here under the sun for the whole day. When it was N10, I drink at least 10 to 15 but now, I have to reduce it 5. This government is killing us faster than we expected. Na only God go save us."
Mama Aminat, a market woman in AMAC Market, said, "Wetin you want make I talk? You no know say everything don spoil? Buhari don finally finish us. The worse you can do to any living thing is to deny them water. Food aside, no one can do without water and that many people can no longer afford ordinary 'pure water' is a big problem. I be mama, I get four children. Before, we dey buy 3 bags for N360. But now 3bags na N750. Tell me, how we wan take do am? Na only water person go drink?"
An Abuja based medical expert, who spoke on condition of anonymity, told DAILY POST that the hike in price of sachet water may lead to waterborne diseases and deaths.
According to him, people, mostly those living in shanties and rural areas will now resort to contaminated water due to their inability to afford cleaner water for themselves and members of their families.
He listed some of the most common waterborne diseases to include "Typhoid Fever, Cholera, Giardia, Dysentery, Escherichia Coli (E. coli), Hepatitis A, Salmonella" and called on the current administration to "see to the welfare of ordinary Nigerians," adding that "if all citizens have access to clean water, these diseases would not exist."
Primate Ayodele's Prophecy On National Universities Commission Comes To Pass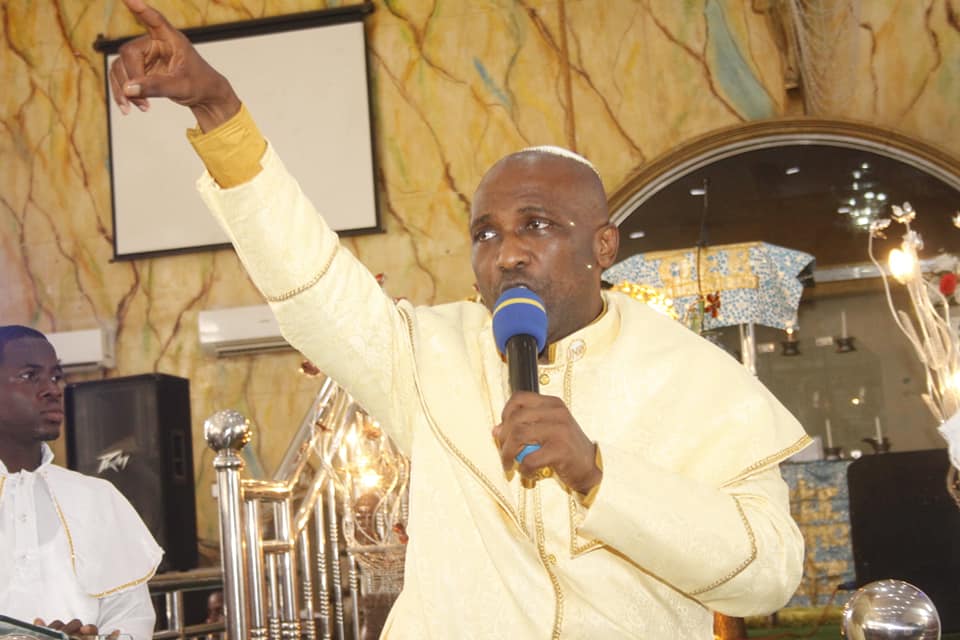 Some hours ago, the federal government named some universities and declared them as Illegal through the National Universities Commission.
This was followed by an immediate closer of the universities which are about 58 in number.
NUC on its official website stated that the affected universities were closed for violating the Education (National Minimum Standards, etc.) Act CAPE3 Law of the Federation of Nigeria 2004.
This development however confirms the prophecy of popular prophet, Primate Elijah Ayodele who revealed in his annual book of prophecy titled Warnings To The Nation (2021/2022) edition that he foresees that the NUC will review the activities of some universities and proscribe them for operating illegally
''NUC: National University Commission will do a review of some of the universities documents and they will go after some institutions and proscribe them for operating illegally. I foresee that their accreditation of universities will change and there will be new board and the government will prosecute the commission. Let them pray not to be taken to court''
The first part of the prophecy which talks about proscribing universities for operating illegally has been fulfilled. There are other parts of the prophecies that has to do with the government prosecuting the commission and court actions against the commission is yet to come to pass.
These are serious warnings released by the man of God some months ago. Apart from this, several prophecies in this book has been fulfilled, which shows that of a truth, Primate Elijah Ayodele's annual book of prophecy is divine.