Oluwo of Iwo Faces Dethronement Over Alleged Criminal Past (See Documents)
The Oluwo of Iwoland, Oba Abdulrasheed Akanbi, is facing one of his toughest times on the throne as his subjects have not only turned against him but also demanded his immediate dethronement over various infractions.
In a letter to the Osun State Government dated June 17, 2020, the Association of Iwoland Indigenes in Diaspora through their lawyer, Peter Adeosun, raised a number of allegations against the monarch, calling for his removal for gross abuse of office.
They said Oba Akanbi's character did not befit a person of his status and calibre as he always moved around with armed thugs, miscreants and hoodlums to harass, intimidate, molest and attack persons whom he perceives as enemies.
"Your Excellency, it is our brief as evidenced by various correspondences made available to us by our clients that Oluwo Abdulrasheed Akanbi has been conducting himself in manners which are antithetical to that of a monarch in any clime and very unbecoming of a Yoruba Oba.
"It is therefore disheartening to our clients that the Oluwo of Iwo, Oba Abdulrasheed Akanbi (hereinafter referred to as Oba Akanbi), a Yoruba king who is supposed to be the custodian of Iwo culture and values has been misrepresenting the interest of Iwoland and this is becoming rather shameful," the lawyer wrote to the state governor.
The Iwo indigenes also accused Oba Akanbi of being an ex-convict, who served time in United States jail for credit card fraud, drug trafficking among other criminal acts.
In a separate letter to the traditional ruler in response to the one received from the Iwo indigenes association, Attorney-General and Commissioner for Justice of Osun State, Oluwafemi Akande, asked Oba Akanbi to react to the allegations raised by his people before the next line of action was determined.
SaharaReporters gathered that the development has since sent the young and flamboyant monarch into panic especially after his style of leadership and mode of operation became a source of concern for some members of the public and indeed fellow traditional rulers across Yorubaland.
In documents seen by SaharaReporters on Wednesday, it emerged that indeed Oba Akanbi was deported from the US to Nigeria in 1999 after his conviction for aggravated felony – an offence that carries a maximum penalty of 20 years in prison and a fine of $250,000 or both.
He was deported after using the name Segun Adewale Adeonigbagbe to enter the United States.
Oba Akanbi again tried to gain entry into America through Peace Bridge land crossing border from Canada but was arrested on March 11, 2011 after using the name Adewale Akanbi with June 21, 1967 as his date of birth.
He was subsequently held and committed to prison custody until December 19, 2011 when he was deported to Canada where he has a resident permit.
"On about March 11, 2011, in the Western District of New York, the defendant, Segun Adewale Adeonigbagbe aka Prince Adewale Akanbi, an alien who had previously been deported and removed from the United States on or about May 18, 1999, subsequent to a conviction for commission of an aggravated felony, did enter, attempt to enter and was voluntarily present and found in the United States without having first obtained the express consent of the Attorney-General of the United States or his successor, the Secretary for Homeland Security, to reapply for admission to the United States.
"All in violation of Title 8, United States Code, Section 1326 (a) and 1326 (b) (2)," a document signed by William J. Honcho Jrn, former United States Attorney, read.
Source: Sahara Reporters
Pastor Funke Felix-Adejumo Tells Rich People to Dump Their Poor Friends (Video)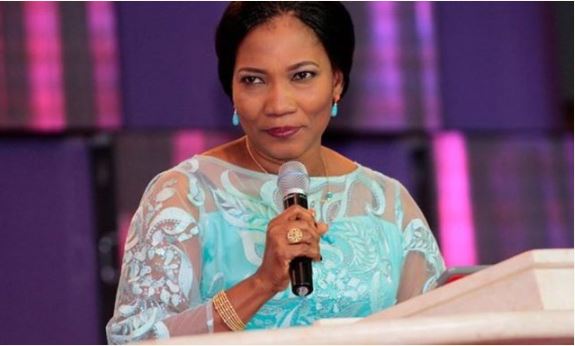 A Nigerian pastor, Mrs Funke Felix-Adejumo of Agape Christian Ministry has urged her members who are rich to dump their poor friends.
She urged her church members to move on if they notice that they are now richer than their friends.
According to the controversial preacher, "Some of you are the best person in your group. Wake up, that group should expire tonight."
She continued, "If you are the richest person among your friends, that relationship has expired."
"Befriend wealthy mentors, because you look like what you look at"
The clergywoman is popular for her prosperity sermons.
Watch video below:
Raymond Dokpesi: Polygamy One Of My Greatest Errors In Life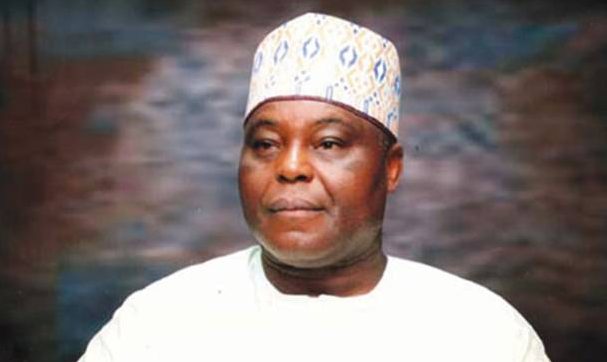 The Chairman Emeritus of DAAR Communications Plc, Raymond Dokpesi, on Saturday said one of the greatest errors of his life was going into polygamy.
According to him, contrary to the impression that he entered into polygamy because of his wealth, he revealed that it was due to internal family challenges.
Dokpesi stated this in an interview with journalists in Abuja on Saturday as part of the activities to mark his 70th birthday.
The media mogul also revealed how he survived poisoning as a little child even as doctors in Poland predicted that he would not last more than 35 years.
The PUNCH reported that Dokpesi's autobiography titled: "The Handkerchief", would soon be unveiled to mark his 70th birthday scheduled for October 25.
He said, "I am a Catholic and I definitely will tell you that one of the greatest errors of my life is polygamy. But it is not something that I desired or something that I wanted. It was a situation that developed, I just had no alternative.
"A lot of people looked at it as if it was wealth that distorted my behaviour but the truth of the matter is that there were internal family challenges that led to the polygamy. I was married to a Polish woman, I wanted to remain with the Polish woman, I still desired it in my old age but she left Nigeria for reasons that she was the only child of her parents and so she had to stay with her parents and I had to stay here and there is no leave in marriage.
"And so, I shuttled down to Poland over 16 times requesting her to come back to Nigeria and stay but as the only child, she wanted to be by them. My mother was very anxious that I should have children that are my own; kids that I don't have to enter a plane to go and visit. That whole thing caused the instability that later affected my life."
The DAAR Communication boss further gave insight on how Polish doctors gave him a 35-year life span.
"Well, let me say 35 years was the benchmark that was given to me because in my very early years, I was very sickly. I was fairly handicapped because I could not talk from the very beginning of my life; but very many people assumed that because I could not talk, I could not hear or I could not understand what it was.
"So, I would normally just look and see, watch things as they happened. And I vividly recall when one of my father's very close friends came to intervene about my schooling and he condemned, outright, any effort to invest in me because I was very sickly and secondly, he had not seen any child of a northerner succeed.
"I was handicapped and that was the toughest moment in my life at that stage and at that time, I felt highly discriminated against, I felt that I was likely to be denied the opportunity to live," Dokpesi recalled.
"By the time, I was about 12 years I was terribly sick, my mother and father took me to several places from hospitals to native doctors and churches praying, looking for an opportunity for me to survive.
"They later took me down to Agenebode, when my father had almost given up, that I was not going to survive. We went through the banks of River Niger at the time. When we got to the destination, they said I had been poisoned and the people that committed the atrocity were there present and they will be able to deliver me," he added.
Eventually, he was cured. "But behold, here I am, 70 years old, all those challenges put behind, I am strong, I am healthy and I thank Almighty God and all Nigerians that have given me support all through to be able to reach this year," he enthused.
Video: Wike Jokingly Threatens To Place A Curse On Godswill Akpabio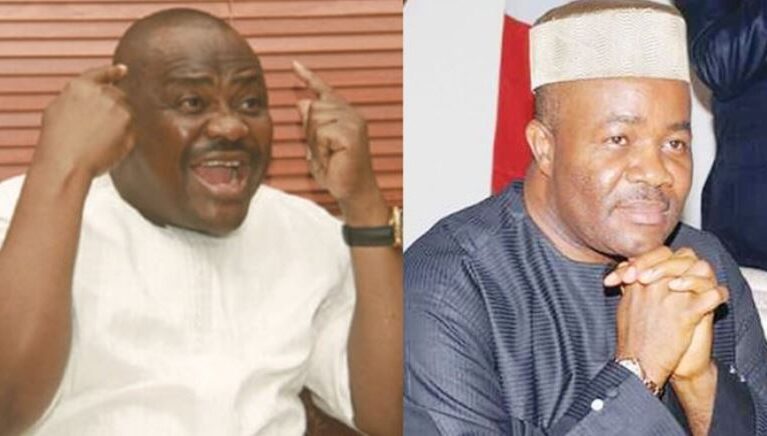 Rivers State Governor, Nyesom Wike has been spotted in a viral video jokingly threatening to place a curse on Minister of Niger Delta Affairs, Godswill Akpabio.
Alongside other company, both politicians can be seen in the video having drinks when the Rivers state Governor made the comment, saying "do you want me to curse you?".
The duo were having drinks when the Rivers state Governor made the comment.
This drew laughter among those present.
Watch the video below: