RCCG: Pastor's Son Kills Father After Taking Hard Drug In Lagos.
This sad event took place at Kode Street Maryland in Lagos. Pastor Samuel Aderibigbe of Redeemed Christian Church of God (RCCG) was killed by his son, Joshua Aderibigbe who ran mad in public after taking Colorado.
Saturday June 20th, Joshua ran mad after taking a drug known as colorado, he came outside vicar's residential building and started destroying people's properties including two cars that was parked in front of their house. The residents of the street caught him and tied him with rope. After catching him, they called the police to arrest him and he was taken to the police station.
His family members went to the police station to bail him out from the police custody today, agreed to repair the destroyed cars and paid the people whose properties were destroyed by Joshua.
When they got home, the pastor organized a special prayer for him because he believed what happened to his son was spiritual attack and not drug abuse.
When the pastor started the prayer, his son started madness display and hit his father with the bottle of coke. The pastor fainted and he was rushed to the nearby hospital but unfortunately, he died few minutes after getting to the hospital.
The youths around vicar's residential building pursued Joshua and tied him up with rope again and discovered that he has taken another colorado before his father organized the special prayer for him. Right now, pastor's family members are in serious sadness for losing Pastor Samuel Aderibigbe
Pastor Funke Felix-Adejumo Tells Rich People to Dump Their Poor Friends (Video)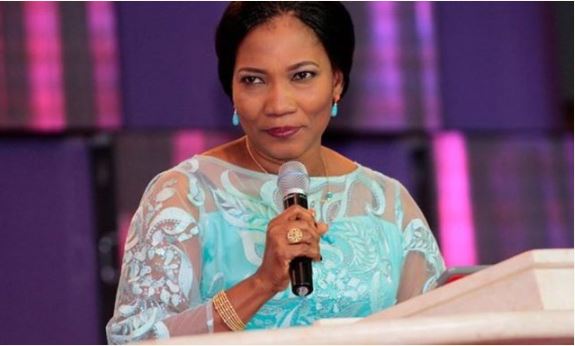 A Nigerian pastor, Mrs Funke Felix-Adejumo of Agape Christian Ministry has urged her members who are rich to dump their poor friends.
She urged her church members to move on if they notice that they are now richer than their friends.
According to the controversial preacher, "Some of you are the best person in your group. Wake up, that group should expire tonight."
She continued, "If you are the richest person among your friends, that relationship has expired."
"Befriend wealthy mentors, because you look like what you look at"
The clergywoman is popular for her prosperity sermons.
Watch video below:
Raymond Dokpesi: Polygamy One Of My Greatest Errors In Life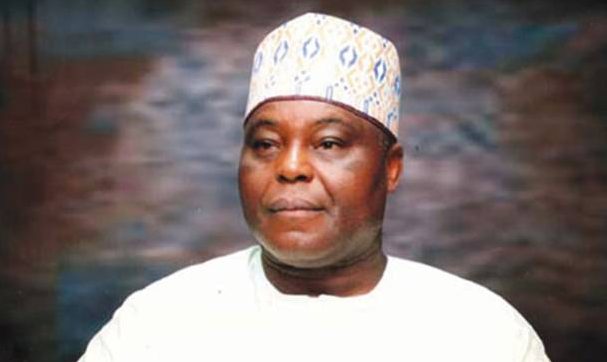 The Chairman Emeritus of DAAR Communications Plc, Raymond Dokpesi, on Saturday said one of the greatest errors of his life was going into polygamy.
According to him, contrary to the impression that he entered into polygamy because of his wealth, he revealed that it was due to internal family challenges.
Dokpesi stated this in an interview with journalists in Abuja on Saturday as part of the activities to mark his 70th birthday.
The media mogul also revealed how he survived poisoning as a little child even as doctors in Poland predicted that he would not last more than 35 years.
The PUNCH reported that Dokpesi's autobiography titled: "The Handkerchief", would soon be unveiled to mark his 70th birthday scheduled for October 25.
He said, "I am a Catholic and I definitely will tell you that one of the greatest errors of my life is polygamy. But it is not something that I desired or something that I wanted. It was a situation that developed, I just had no alternative.
"A lot of people looked at it as if it was wealth that distorted my behaviour but the truth of the matter is that there were internal family challenges that led to the polygamy. I was married to a Polish woman, I wanted to remain with the Polish woman, I still desired it in my old age but she left Nigeria for reasons that she was the only child of her parents and so she had to stay with her parents and I had to stay here and there is no leave in marriage.
"And so, I shuttled down to Poland over 16 times requesting her to come back to Nigeria and stay but as the only child, she wanted to be by them. My mother was very anxious that I should have children that are my own; kids that I don't have to enter a plane to go and visit. That whole thing caused the instability that later affected my life."
The DAAR Communication boss further gave insight on how Polish doctors gave him a 35-year life span.
"Well, let me say 35 years was the benchmark that was given to me because in my very early years, I was very sickly. I was fairly handicapped because I could not talk from the very beginning of my life; but very many people assumed that because I could not talk, I could not hear or I could not understand what it was.
"So, I would normally just look and see, watch things as they happened. And I vividly recall when one of my father's very close friends came to intervene about my schooling and he condemned, outright, any effort to invest in me because I was very sickly and secondly, he had not seen any child of a northerner succeed.
"I was handicapped and that was the toughest moment in my life at that stage and at that time, I felt highly discriminated against, I felt that I was likely to be denied the opportunity to live," Dokpesi recalled.
"By the time, I was about 12 years I was terribly sick, my mother and father took me to several places from hospitals to native doctors and churches praying, looking for an opportunity for me to survive.
"They later took me down to Agenebode, when my father had almost given up, that I was not going to survive. We went through the banks of River Niger at the time. When we got to the destination, they said I had been poisoned and the people that committed the atrocity were there present and they will be able to deliver me," he added.
Eventually, he was cured. "But behold, here I am, 70 years old, all those challenges put behind, I am strong, I am healthy and I thank Almighty God and all Nigerians that have given me support all through to be able to reach this year," he enthused.
Video: Wike Jokingly Threatens To Place A Curse On Godswill Akpabio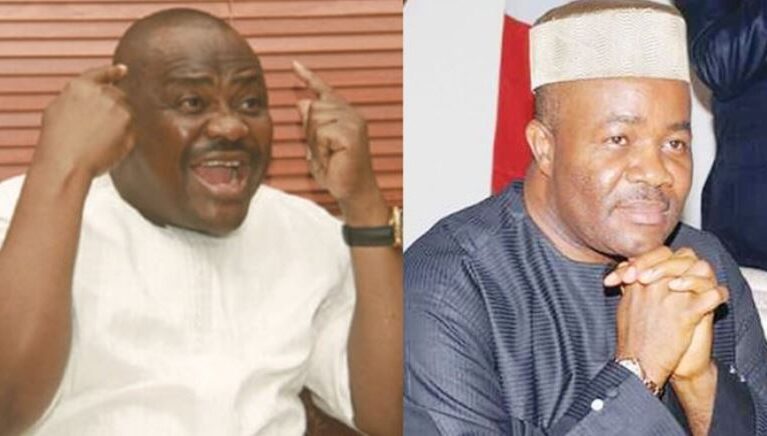 Rivers State Governor, Nyesom Wike has been spotted in a viral video jokingly threatening to place a curse on Minister of Niger Delta Affairs, Godswill Akpabio.
Alongside other company, both politicians can be seen in the video having drinks when the Rivers state Governor made the comment, saying "do you want me to curse you?".
The duo were having drinks when the Rivers state Governor made the comment.
This drew laughter among those present.
Watch the video below: