#JusticeForUwa: Autopsy Reveals Slain Uniben Student Was Raped As A Virgin- Edo Attorney General
The Edo State Attorney-General and Commissioner for Justice, Prof Yinka Omorogbe, on Friday said the slain 22-year-old student of the University of Benin, Uwa Omozuwa, was a virgin before she was raped and murdered.
She was reacting to reports on social media that the suspect arrested in connection with Uwa's murder confessed that he was sent on the assignment by a church pastor who she was pregnant for.
Omorogbe stated this during a protest organised by members of Edo Women Development Initiatives to the Nigeria Union of Journalists, Edo State Council.
Uwa was raped and murdered in a church where she went to study on May 27, 2020 and her death spared outrage across the country.
Omorogbe noted that the news of her being impregnated by her pastor caused serious anguish to the family members, describing it as a terrible story.
She said: "We were all terribly shocked to see what happened to Uwa. It was terrible; it was a brutal experience.
"We were further shocked by some of the different things we saw all over the place, particularly on social media, and became important to come here.
"For example, we saw a terrible lie being peddled on social media, not regular press (traditional media), that Uwa was impregnated by her pastor. That has been refuted, though it caused serious anguish to the family members. It's a terrible story.
"Though one cannot talk at this point, but from the autopsy done on Uwa, it was clearly established that not only was she not pregnant, she was a virgin, so, how boyfriend and pregnancy came in, only God knows."
Omorogbe, who noted that rape could be totally eradicated from society if the criminals were given deserving judgement, solicited the partnership of the mainstream media.
"All we are trying to do is to make sure there is no more rape in Edo State. Not only do I believe that rape can be totally eradicated in the state, government of Mr Godwin Obaseki is committed to ensuring that there is total eradication of rape culture in this state and to ensure that rapists are given deserving punishment. We are doing all we can to make sure that this becomes a reality.
"This is why there is need for partnership. First and foremost, in any news, we need to know the source of the news we come across," she said.
Also speaking, the Chairperson, Edo Women Development Initiatives, Mrs Roseline Okosun, described the increasing cases of rape as worrisome.
A member of the Federation of International Women Lawyers, Stella Ojeme, also said the culture of silence could be the reason for the increase in rape cases.
Pastor Funke Felix-Adejumo Tells Rich People to Dump Their Poor Friends (Video)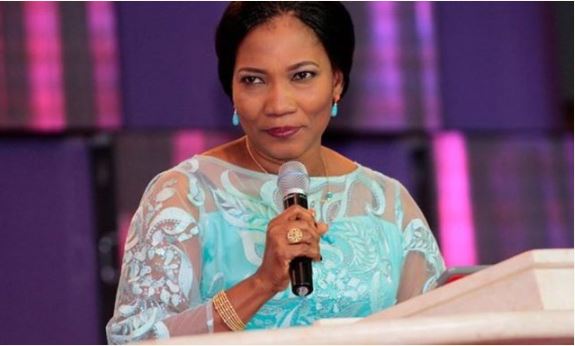 A Nigerian pastor, Mrs Funke Felix-Adejumo of Agape Christian Ministry has urged her members who are rich to dump their poor friends.
She urged her church members to move on if they notice that they are now richer than their friends.
According to the controversial preacher, "Some of you are the best person in your group. Wake up, that group should expire tonight."
She continued, "If you are the richest person among your friends, that relationship has expired."
"Befriend wealthy mentors, because you look like what you look at"
The clergywoman is popular for her prosperity sermons.
Watch video below:
Raymond Dokpesi: Polygamy One Of My Greatest Errors In Life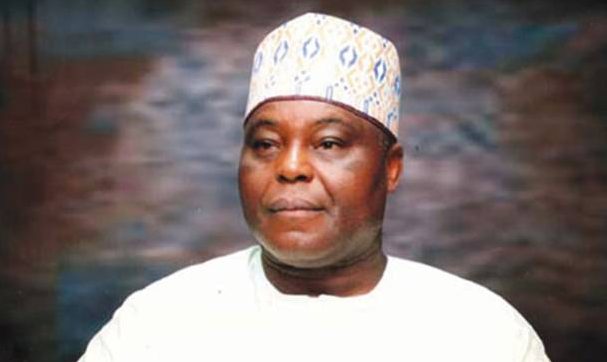 The Chairman Emeritus of DAAR Communications Plc, Raymond Dokpesi, on Saturday said one of the greatest errors of his life was going into polygamy.
According to him, contrary to the impression that he entered into polygamy because of his wealth, he revealed that it was due to internal family challenges.
Dokpesi stated this in an interview with journalists in Abuja on Saturday as part of the activities to mark his 70th birthday.
The media mogul also revealed how he survived poisoning as a little child even as doctors in Poland predicted that he would not last more than 35 years.
The PUNCH reported that Dokpesi's autobiography titled: "The Handkerchief", would soon be unveiled to mark his 70th birthday scheduled for October 25.
He said, "I am a Catholic and I definitely will tell you that one of the greatest errors of my life is polygamy. But it is not something that I desired or something that I wanted. It was a situation that developed, I just had no alternative.
"A lot of people looked at it as if it was wealth that distorted my behaviour but the truth of the matter is that there were internal family challenges that led to the polygamy. I was married to a Polish woman, I wanted to remain with the Polish woman, I still desired it in my old age but she left Nigeria for reasons that she was the only child of her parents and so she had to stay with her parents and I had to stay here and there is no leave in marriage.
"And so, I shuttled down to Poland over 16 times requesting her to come back to Nigeria and stay but as the only child, she wanted to be by them. My mother was very anxious that I should have children that are my own; kids that I don't have to enter a plane to go and visit. That whole thing caused the instability that later affected my life."
The DAAR Communication boss further gave insight on how Polish doctors gave him a 35-year life span.
"Well, let me say 35 years was the benchmark that was given to me because in my very early years, I was very sickly. I was fairly handicapped because I could not talk from the very beginning of my life; but very many people assumed that because I could not talk, I could not hear or I could not understand what it was.
"So, I would normally just look and see, watch things as they happened. And I vividly recall when one of my father's very close friends came to intervene about my schooling and he condemned, outright, any effort to invest in me because I was very sickly and secondly, he had not seen any child of a northerner succeed.
"I was handicapped and that was the toughest moment in my life at that stage and at that time, I felt highly discriminated against, I felt that I was likely to be denied the opportunity to live," Dokpesi recalled.
"By the time, I was about 12 years I was terribly sick, my mother and father took me to several places from hospitals to native doctors and churches praying, looking for an opportunity for me to survive.
"They later took me down to Agenebode, when my father had almost given up, that I was not going to survive. We went through the banks of River Niger at the time. When we got to the destination, they said I had been poisoned and the people that committed the atrocity were there present and they will be able to deliver me," he added.
Eventually, he was cured. "But behold, here I am, 70 years old, all those challenges put behind, I am strong, I am healthy and I thank Almighty God and all Nigerians that have given me support all through to be able to reach this year," he enthused.
Video: Wike Jokingly Threatens To Place A Curse On Godswill Akpabio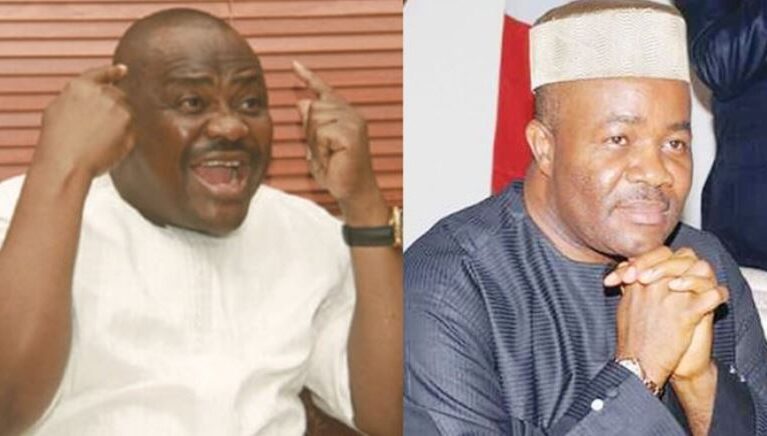 Rivers State Governor, Nyesom Wike has been spotted in a viral video jokingly threatening to place a curse on Minister of Niger Delta Affairs, Godswill Akpabio.
Alongside other company, both politicians can be seen in the video having drinks when the Rivers state Governor made the comment, saying "do you want me to curse you?".
The duo were having drinks when the Rivers state Governor made the comment.
This drew laughter among those present.
Watch the video below: