Nigeria Presidency: Afenifere shuns Tinubu, declares support for Peter Obi
Apex Yoruba group, Afenifere has declared support for Peter Obi's emergence as the next President of Nigeria.
The leader, Ayo Adebanjo made the declaration on Monday at a press conference in Lagos.
Adebanjo explained that the body of Yoruba leaders took the decision after agreeing that the South-East was yet to have a fair share of the presidency.
Afenifere stated that it would support equity and fairness above ethnic affiliation in reference to All Progressives Congress (APC) candidate, Bola Tinubu.
Obi, a former governor of Anambra State, is running under the Labour (LP) after defecting from the Peoples Democratic Party (PDP) in May.
The 62-year-old popularity has since surged, with huge followership among youths across the country.
Apart from Tinubu, Obi will face Atiku Abubakar of the PDP and Rabiu Kwankwaso of the New Nigeria People's Party (NNPP) next February.
Afenifere's open support is the first endorsement by a leading sociopolitical group in Nigeria ahead of the 2023 presidential election.
Full text of Adebanjo's speech:
"Before the political parties conducted their primaries, a journalist asked what is my view about the 2023 general election? I answered and said the country should be restructured before the general election, and he followed up by asking if there should be an election, which zone should the Presidency come from? And I unhesitatingly said, of course, the South East.
"After the primaries and the candidates emerge with Asiwaju Bola Tinubu from the South West, APC, Atiku Abubakar on the platform of PDP and Peter Obi on the platform of Labour Party and I announced Afenifere's support for Peter Obi, not a few Yoruba leaders question why I should be supporting Peter Obi a candidate of Igbo extraction against Asiwaju Bola Tinubu, a Yoruba.
"I took my time to explain that the presidency is not a contest between the Yorubas and the Igbos and to a large extent I was able to convince many.
But ever since social media has been filled with comments tending to ethnicize the campaign instead of making it issue-based. Afenifere has therefore decided to address you today and through you educate the public on the ideological and equitable principles which have influenced our decision.
"Let me state here for the benefit of those who may not know that Afenifere is the Yoruba interpretation of the social welfarist ideology of Action Group, a political party founded by Chief Obafemi Awolowo and his colleagues in 1951 with strong advocacy for federalism as the best form of government to give the federating units the requisite autonomy to thrive and peacefully compete among themselves for the ultimate development of Nigeria.
"The system was eventually agreed to by our founding fathers, Sir Ahmad Bello, Dr Nnamdi Azikiwe, and Chief Obafemi Awolowo, and endorsed by the Colonial Secretary, Sir Oliver Littleton in 1954 and embodied in the 1960 independence constitution. This is the modest contribution of Afenifere in shaping Nigeria into a federation where no person or ethnic nationality is oppressed.
"In the countdown to the 2023 General elections, long before the parties conducted their Conventions to elect their National Executives and candidates, we had insisted and still advocate restructuring before the elections proposing a synthesis of the identical Resolutions of the 2014 National Conference and the APC El Rufai 2018 True Federalism Committee. We did this as Afenifere and on the wider spectrum of the Southern and Middle Belt Leaders Forum (SMBLF).
"We did this, when politicians, in spite of the monumental crises confronting the nation, carried on as if the attainment of power was all that mattered, the SMBLF unanimously proposed that the minimum condition for a peaceful transition from the disastrous 8years of Buhari's government headed by a President of northern extraction was to have the next President from the South.
"This position was also supported by all the southern governors, irrespective of their political parties at a meeting held in Asaba, Delta State. Incidentally, this North/South consideration which is at the very root of our amalgamated federation is also the most important testament of all political parties in Nigeria. The principle of federal character enshrined in the constitution dictates that the government of the federation or any part thereof shall not be concentrated in any ethnic group or a combination of such groups.
"It is therefore preposterous to adopt this principle for employment in public service admissions in educational institutions, political appointment, the composition of the executive committee of a political party only to jettison it in the most important question of rulership of the federation. In this quest for peace, based on equity and inclusiveness, the Yoruba took the first turn at the zoning arrangement in 1999, and that led to the emergence of Chief Obasanjo, the current Vice President is a Yoruba man and equity forbids us for presuming to support another Yoruba person for the presidency in 2023.
"The current President is a Fulani from the Northwest and by virtue of the zoning arrangement that has governed Nigeria since 1999, power is supposed to return to the south imminently. The southwest as I have pointed out has produced a president and currently sits as VP, the South-South has spent a total of 6years in the Presidency, but the Igbo people of the South-East have never tasted presidency in Nigeria, and now that the power is due back in the South equity demands that it be ceded to the Igbo.
"We cannot continue to demand that the Igbo people remain in Nigeria, while we at the same time continue to brutally marginalize and exclude them from the power dynamic. Peter Obi is the person of Igbo extraction that Afenifere has decided to support and to back, he is the man we trust to restructure the country back to federalism on the assumption of office.
"We will not compromise this principle of justice, equity and inclusiveness because one of our own Asiwaju Bola Tinubu is a frontline candidate. It is on this same principle, we condemn the PDP for sponsoring Atiku Abubakar, a Northern Fulani Muslim to succeed General Muhammadu Buhari another Fulani Muslim who will soon complete 8 years of uneventful and disastrous rule. One can imagine such a high degree of political insensitivity.
"On our part, we are certainly not alien to sacrificing personal interests in the quest for a National coalition to put Nigeria on the proper pedestal. In this regard, the starting point is Southern solidarity for which we first enacted a handshake across the Niger, which had dovetailed to the Southern and Middle Belt Leaders Forum.
"We enjoin the labour movement, students, youth organisations, women associations, and every institution whose foundation is built on fairness and justice to join hands in this task of enthroning a democratic government by supporting Peter Obi. If we are sincere and honest about keeping Nigeria together in peace, the slogan henceforth should be 'To keep Nigeria one, everyone should be Obi/Datti compliant.'
"In the final analysis, let it be said that we have no apologies but due courage of our conviction that Nigeria can only prosper in righteousness. For me, in the twilight of my sojourn on earth at 94, it is too late to derail me on the track of true federalism and National inclusiveness on which I have travelled for over 70 years of my life as one of the few surviving initial prophets, I prefer to ascend on a chariot of fire, fueled by justice and equity."
Fani-Kayode Reveals Those Trying To Kill Tinubu, Issues Fresh Warning
A former Minister of Aviation, Femi Fani-Kayode has come out to say the people seeking to kill the presidential candidate of the All Progressives Congress (APC), Bola Tinubu, knows themselves, but they won't succeed.
JomogNews Nigeria reports that Fani-Kayode, who is an APC chieftain, took to micro blogging platform, Twitter to declare that no opposition can kill the party's flag bearer before, during, and after the presidential election.
He warned that it would be better for all those that harbour such thoughts know that it won't succeed.
The APC chieftain's reaction follows an allegation by Tinubu on Saturday in Lagos State that no one can kill him either before, during or after the forthcoming general election.
Tinubu, at a recent rally in support of his presidential bid, organised by the Lagos State government, at Teslim Balogun Stadium, Surulere, assured his supporters that, "I cannot be killed," while urging them to get their Permanent Voters' Card (PVC) to vote him into power.
He had also at the rally attacked his Peoples Democratic Party (PDP) counterpart, Atiku Abubakar, while urging electorates in the state to once again reject the "selfish Atiku Abubakar, who has been running for the Presidency since 1999."
JomogNews gathered that Fani-Kayode however said in his post that God has affirmed that Tinubu can't be killed, or cut short, so the people behind such thought should rather accept God's faith.
He wrote : "No opponent can kill me – @officialABAT
"Let those that harbour such evil plans hear it loud and clear.
"YOU know who you are.
"The Jagaban, ekun omo Asabi, cannot be killed before, during or after the election.
"He cannot be cut short. God affirms it, know this and know peace."
Nigerian Tweeps knock Aisha Buhari, DSS Over Aminu Adamu's Arrest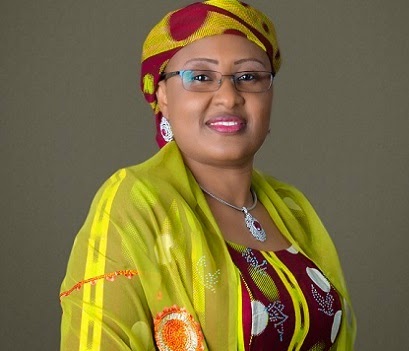 First Lady, Aisha Buhari and the Department of State Services (DSS) are facing criticism over the arrest of a young Nigerian after a remark on Twitter.
Aminu Adamu, a student of the Federal University, Dutse, Jigawa State, is in detention for commenting on Aisha's weight.
In June 2022, the undergraduate tweeted "Su mama anchi kudin talkawa ankoshi" (The mother has got fatter by eating masses' money).
The post, which suggests President Muhammadu Buhari's wife benefited from alleged corrupt practices, generated many reactions.
Aminu's friends said the tweet was in protest of the eight-month strike by the Academic Staff Union of Universities (ASUU).
The industrial action infuriated thousands of students so much that they made comments, videos, and organised rallies against the government.
After the revelation of Aminu's ordeal by Peoples Gazette, Nigerians are clamouring for his immediate trial or release.
The 23-year-old, arrested within campus around 12 noon on November 8, was only allowed to speak to his father, Shalele Azare Adamu.
As of Sunday night, Aisha Buhari was trending on Twitter with more than 60,000 mentions as users mount pressure on the authorities to free the student.
Legal practitioner, Inibehe Effiong said it is petty, ridiculous and unconstitutional for the DSS to hold a citizen for "mockery".
Effiong insists Nigeria is not Iran, North Korea or China and vowed that reckless abuse of power will not be tolerated.
The rights activist stated that Mrs Aisha Buhari should have taken Muhammed to court for libel if she felt defamed.
Effiong said using the secret police to detain a youth "is another evidence of the culture of crass impunity that pervades the Buhari regime".
"It is not acceptable to deploy state apparatus in such a draconian and oppressive manner the way Mrs Aisha Buhari has done to settle personal scores. The DSS has no jurisdiction in this case", he added,
In one of his several reactions on the matter, Investigative Reporter, David Hundeyin quoted a 2013 tweet by the APC United Kingdom verified account.
"Death notice (2) Survived by GEJ (Ex-President Goodluck Jonathan), Shepopotamus (Alleged reference to Patience Jonathan)…Funeral to be held at Aso Rock. No sycophants or flowers please", it reads.
Noting that the tweet was about a sitting First Lady, David wrote: "The sky did not fall down. So please entirely miss me with anything you have to say. Aisha Buhari's bullying has not even started."
@SadiqMaunde: "They arrested Aminu for trolling Aisha Buhari, now thousands of Aminus emerged on Twitter. Nigerians are really uniting against their oppressors, may we carry the same anger to the polls."
@AishaYesufu: "Who is Aisha Buhari that an aggrieved citizen cannot talk about? Those of you talking about her so called powers need to ask yourselves whether you are citizens or slaves."
@Oluomoofderby: "Aisha Buhari can use the DSS to arrest someone who insulted her but the DSS can't arrest the people who stoned and burnt Deborah Samuel to death. Deborah's killers are walking free in Sokoto state. Nigeria is a lawless country."
@firstladyship: "Aisha Buhari did not spare Aminu because he is Arewa, she sent the DSS to arrest him. What we are fighting against are the old guards who are united. 2023 is a class war between the political class & ordinary Nigerians."
Presidency: Why Buhari Can't Wait To Leave Office – Femi Adesina
President Muhammadu Buhari's Chief spokesman, Femi Adesina, has disclosed that his principal can't wait to leave the presidency.
Adesina explained that being in power comes with a lot of work with little appreciation from Nigerians.
He disclosed this on Channels TV on Sunday night while reacting to Buhari's remark that he can't wait to leave power.
In July, DAILY POST reported that Buhari had, in a statement signed by his spokesman, Garba Shehu, described his seven years in office as "tough".
The president, who said he was "eager to go", disclosed this when he received some governors of the All Progressives Congress (APC), legislators and political leaders at his residence in Daura, Katsina State, during the Eid-el-Kabir celebrations.
Reacting to the development, Adesina said: "Those of us who have been with him since 2015 are also counting down, we can't wait to leave."
On why people want to get out of the presidency, Adesina said: "It's a lot of responsibility and work, and may be little appreciation of the populace.
"So, by the time you are winding down, you can't wait to go.
"It's not a matter of Buhari hurrying out, it's a matter of constitutional limitation, he has spent seven and a half years."