Anambra2021: Gunmen Attack APGA Campaign Rally…Six Feared Killed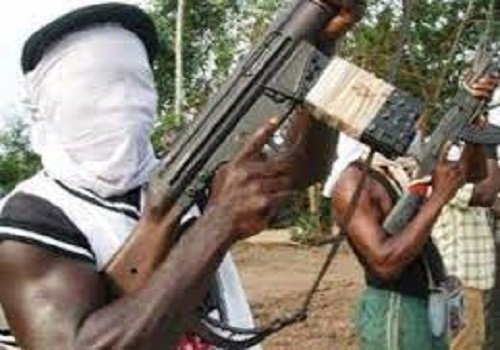 No fewer than six persons were feared killed on Tuesday in Ihiala in Anambra State following a gun battle between security operatives and gunmen.
Many persons were also injured during the shootout that lasted for over two hours in the local government area
The incident, The Nation gathered, occurred at Odata area where the All Progressives Grand Alliance (APGA) went for a campaign rally.
A source, who confided in The Nation, said Governor Willie Obiano was among those whose vehicles were trapped in the melee.
"The Governor's convoy was held for about one hour while gunshots were booming everywhere in the area. They did not attack the convoy but security men.
"During the gun duel, some security operatives were felled and some gunmen were equally killed. We know those who were killed would be more than six."
When contacted, Anambra police spokesman, Ikenga Tochukwu, confirmed the incident.
He said there were no casualties on the part of Police while security operatives recovered one AK 47 rifle, 30 rounds of ammunition, two magazines and four vehicles
According to him: "The Operatives of Anambra State Command at 9:30am 12/10/21 successfully repelled an attack at Odata Central School, beside St Martins church Ihiala.
"Exhibits recovered included one AK 47 rifle, two magazines with 30 rounds of ammunition, one Lexus 350 jeep, one Rav- 4 jeep, one Mercedes Benz and a Toyota Corolla.
"Preliminary investigation reveals that the hoodlums started shouting sporadically while arriving Odata central school
"But security operatives involving the police and military successfully repelled them. No casualty was recorded in police.
"Meanwhile, normalcy has been restored in the area and operations are ongoing in the area for possible arrest of the fleeing gang members with wounds."
Anambra Commissioner for Information and Public Enlightenment, C Don Adinuba, said security operatives repelled attacks where APGA was scheduled to organise a campaign rally for the November 6 gubernatorial election in Anambra State.
He said the gunmen came on various motorcycles and in three vehicles, namely a Toyota Lexus 350 ES with registration number EKY 765 EX, Toyota RAV4 with number JJJ 434FP and a Ford van whose number could not be ascertained at the time of this report
"The gunmen, unable to withstand the superior fire power of the soldiers and police officers, quickly ran into the large premises of Our Lady of Lourdes Hospital which is directly opposite the campaign ground.
"They suffered serious injuries, even though they managed to shoot a gallant soldier", according to an eye witness who did not want his name disclosed in the media for fear of his safety.
"If the gunmen had not run into the hospital which is a very delicate place to shoot any person, the security men would have gunned all of them down,"Adinuba said
Amended Charges: Be Ready For Fireworks –Nnamdi Kanu's Lawyers To FG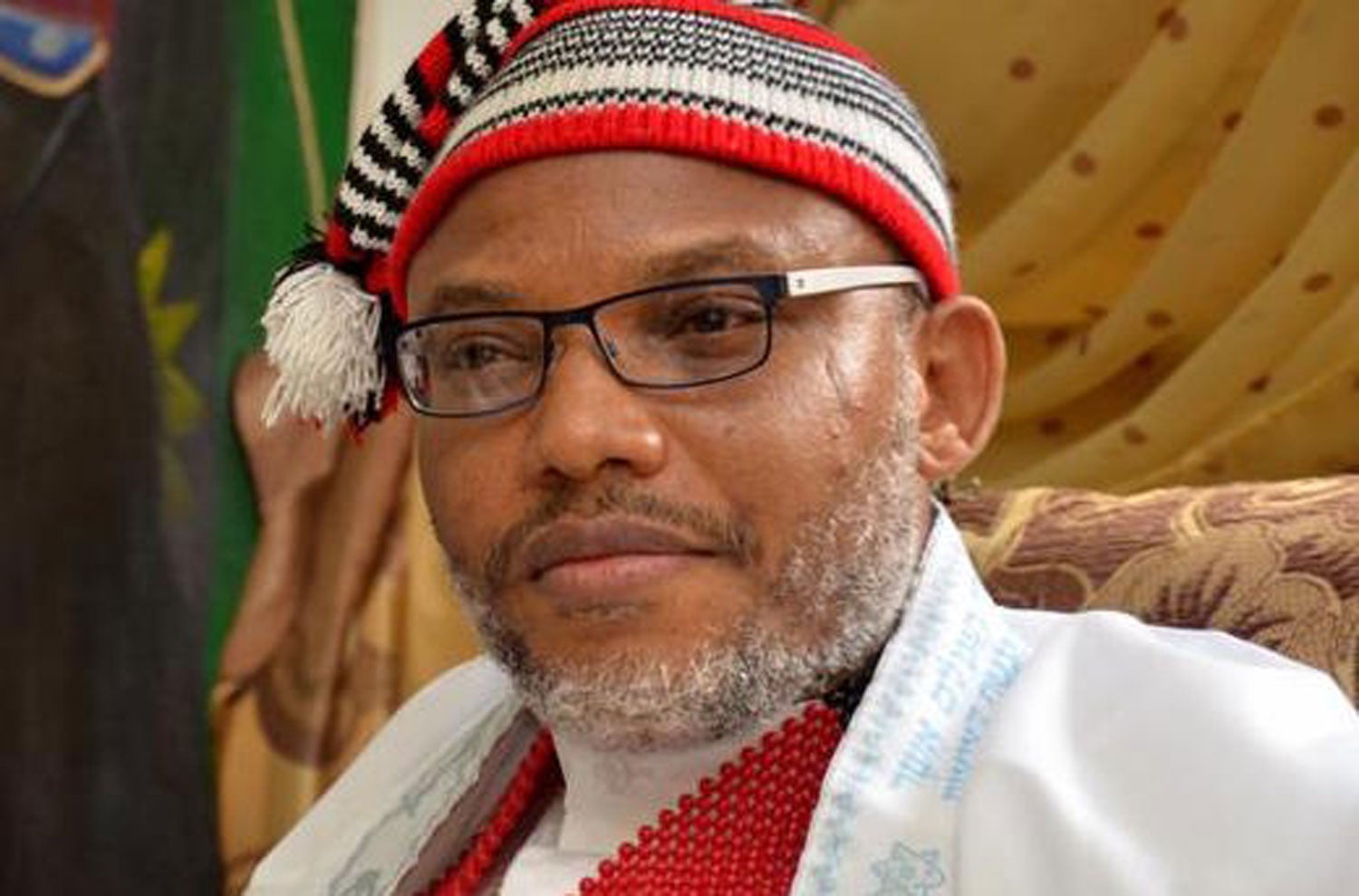 Lawyers to the embattled leader of the Indigenous People of Biafra, IPOB, Nnamdi Kanu have reacted to an amended charge against him by the Nigerian Government.
This online medium learnt on Monday, that the government amended terrorism charges against Kanu, who has a court appearance on Thursday, 21st of October.
Reacting to the development, Kanu's lead counsel, Ifeanyi Ejiofor disclosed that there will be 'legal fireworks'.
"Today, I and my colleague, Bar. Alloy Ejimakor, had a very fruitful visitation to Onyendu Mazi Nnamdi Kanu. We discussed a wide range of matters, especially concerning Hearing in his case and appearance in court on 21st October, 2021. There will be more on this later."
"The coast is now clear for legal fireworks this Thursday, particularly now that we have been served with a purported "Amended Charge" in the Case."
"Nnamdi Kanu is in good spirit, awaiting his auspicious outing on Thursday, the 21st Day of October, 2021. He commended those who are in the spirit with him, while declaring that Chukwuokike Abiama has ordained this special Day for a victorious outing.", the statement on Monday night read in part.
Just In: Sunday Igboho Poisoned In Benin Republic Prison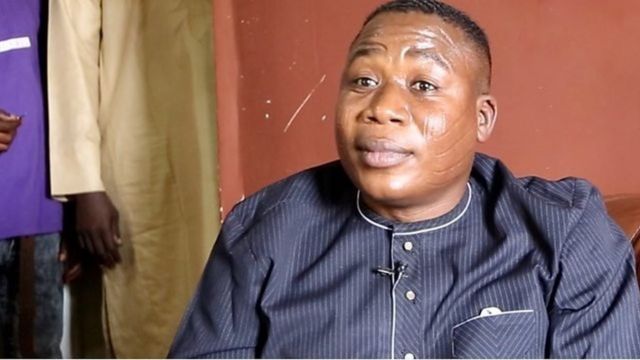 Chief Sunday Adeyemo aka Sunday Igboho has reportedly been poisoned in Benin Republic Prison.
JomogNews Nigeria reports that Yoruba nation agitator Sunday Adeyemo popularly known as Sunday Igboho has been poisoned in Benin prison.
This online news platform understands that the Self-proclaimed investigative journalist, Kemi Olunloyo took to Twitter on Monday to claim that the activist was 'poisoned'.
"#BREAKING Sunday lgboho has been poisoned in a Cotonou prison. His kidney function is deteriorating and Yoruba Nation is silent. Where is the cash donated for him? Cotonou authorities need to be questioned on what he consumed. He had a healthy kidney before arrest. #Kemitalks", she tweeted.
#BREAKING Sunday Igboho has been poisoned in a Cotonou prison. His kidney function is deteriorating and Yoruba Nation is silent. Where is the cash donated for him? Cotonou authorities need to be questioned on what he consumed. He had a healthy kidney before arrest. #Kemitalks

— Nigerian Journalist 🇳🇬 Dr Kemi Olunloyo (@KemiOlunloyo) October 18, 2021
Lagos Police Make U-turn, Approve #EndSARS Protests, Frown On Road Closures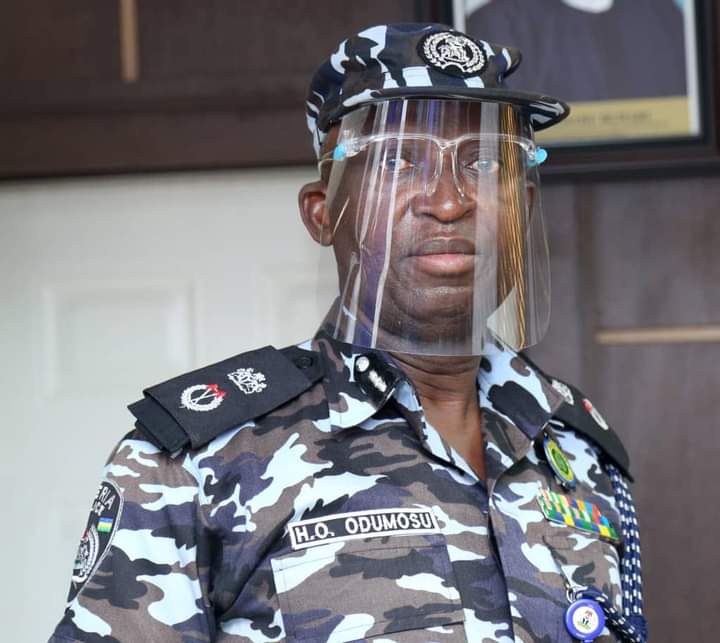 CP Hakeem Odumosu, the Lagos State Commissioner of Police, has made a U-turn on its earlier warning against any gathering or organisation of protest in commemoration of the first anniversary of last year's #EndSARS protest in the state.
Addressing journalists on Saturday while monitoring the Peoples Democratic Party (PDP) state congress election in Lagos, Odumosu described protests as a right citizens are entitled to.
He went on to say that the state police command will be ready to protect protesters.
Meanwhile, in a previous statement, the Lagos Police Command  had said "The police in the state would not fold their arms and allow certain misguided elements to disrupt the peace and serenity now enjoyed in the state."
"To forestall breakdown of law and order, the police will use all legitimate means within their constitutional powers to suppress the planned protest…"
But Odumosu has made a U-turn, saying the police only want the organisers of such protests to work together and have a meeting point, NAN reports.
He said: "If you want to protest, it is your right under the law but you don't have to block the road because, in the process of obstructing the road, you are no longer protesting for a better life for people.
"However, what happens to pregnant women in an emergency, what happens to collapsed buildings, fire incidents when the roads are blocked?
"Don't forget that this is Lagos, it is the economy of the country and it is equally a working day and you can imagine those lives that earn their living on a daily basis.
"There are some people that cannot feed their families when protesters block the road definitely."
The commissioner appealed to the #EndSARS protesters to give the police adequate information to ensure their protection and free flow of traffic.