Abomination: Man Who Sleeps With His 2 Daughters Claims He Is Under Spell
Peter Ayemoba, 50, of New Golden Prime Street, Rafin-Sanyi in the Suleja Local Government Area of Niger State was recently arrested by the state police command after a complaint by his relation that he was sleeping with his two daughters who are now 22 and 20 years old. He admits to ENYIOHA OPARA that he has been sleeping with his daughters since they were 15 and 13 years old respectively

You were arrested for sleeping with your daughters, for how long did that happen before your arrest?

I was arrested for sleeping with my daughters. I started sleeping with my daughters seven years ago; I lost my wife in 2013, a situation that made me to start sleeping with my daughters. The death of my wife got me confused that I don't even know when I started sleeping with my daughters. fact, I don't know what came over me. After my wife's burial, I started having a deep affection for my daughters; I would go to their room and play with them until it metamorphosed into having sexual intercourse with them on a regular basis.

I was sleeping with them separately but with their consent and it continued until I was arrested. Honestly, I cannot explain how I could do that to my own daughters but there was a spirit that kept on telling me that I wasn't the first man that slept with his daughter, so I should not worry too much about it.

When my daughters rejected my overtures, I normally told them that I wanted to be closer to them since their mother was dead; and at times, I threatened to kill them and commit suicide if I didn't sleep with them. One day, I referred them to the Bible passage about how Lot had sex with his daughters and was not punished by God. I told them intercourse between father and daughter was normal and in the Bible.

Were you having sexual intercourse with them for ritual purposes?

God knows I will never use my daughters or any of my children for ritual purposes; any father that does that is subhuman and evil. So, I will not do that. I am a father of six children – two daughters and four sons. I love them so much that I cannot harm them, let alone use them for rituals. The internal source of wisdom would never forgive me if I do that.

Just as I said, the death of my wife got me devastated to the point that I didn't know what I was doing. What I suspect is that somebody must have placed a curse on me because what I did for seven years is not normal, to be frank. What I did after my wife died was to bond with my children and they became closer to me until gradually, I started sleeping with the girls, but it was not for ritual purposes.

Did you not marry after the death of your wife?

Yes, I got married few years after my wife died. My daughters forced me to remarry so I could satisfy my sexual urge because my actions were abominable.

Despite that, I still made love to them at the slightest opportunity or when my new wife was not at home. It went on like that until I was arrested by the police. It is quite unfortunate. Honestly, what is happening to me is not normal; I need to sort myself out, either physically or metaphysically so that I will have peace of mind.

Considering what you did to your daughters, do you see yourself as a responsible father?

It shows that I am an irresponsible father to the core. Do you know that people have been asking me if they are truly my biological daughters? I don't know what made me have sex with my biological daughters for seven years repeatedly. I deserve any punishment meted out to me as far as this case is concerned. I suspect that somebody wants to destroy me.

Honestly, I don't know. Moreover, I don't follow them around. I'm surprise none of them conceived after several years of having sex with them. It beats my imagination but girls of these days are something else when it comes to that. Again, I'm really surprised; they might have been taking drugs in order not to put the family to shame.

Was your second wife aware that you were sleeping with your daughters?

She was not aware because it was a secret between me and my daughters. Nobody knew about it until it was reported to the police. Their stepmother did not bond with them; she was treating them like strangers and because of that, they were not close enough to discuss matters like this.

Now that your wife knows you were sleeping with your daughters, is she planning to divorce you?

Definitely, I need not be told that she will leave me. She was sharing me with my daughters; I don't think she will accept that. I'm sure she would have moved out of the house by now. The worst offence you can commit against a woman is sleeping around, let alone sleep with your daughters. It is a mortal sin that would never be forgiven. I think I have insulted human race and I'm ruined.

Did your four boys know you were sleeping with their sisters?

My daughters are older than my sons but I don't think they knew, otherwise they would have confronted me. As I said earlier, it was a secret between me and my daughters and now that they know, I'm sure they will not like to have anything to do with me again. I don't think I will step into my house again; it was the work of the devil. I think I wrote a letter to the devil and he replied me by making me to sleep with my daughters. It is unbelievable.

Did you hypnotise your daughters so you could sleep with them at will?

No, I did not. I bonded with them for years and they believed what I told them about having sex with me so I could not have hypnotised them. They voluntarily and willingly accepted to be having sex with me anytime I demanded it. What baffles me is that over the years that we were having sex, we were happy, but all of a sudden, they reported the matter to a family member who brought us to where we are (police station). Maybe my cup was full so the law should take its course; I am ready for any eventualities.

Do you think your family and community will ever forgive you?

It is a difficult question to answer, but the truth of the matter is that I will be banished. I'm from Agenebode village in Etsako West Local Government Area of Edo State and I own a block industry in Suleja, Niger State. My people will kill me if I travel to my village; they will not accept me and they will not forgive me because what I have done is an abomination to the gods of our land.
Pastor Funke Felix-Adejumo Tells Rich People to Dump Their Poor Friends (Video)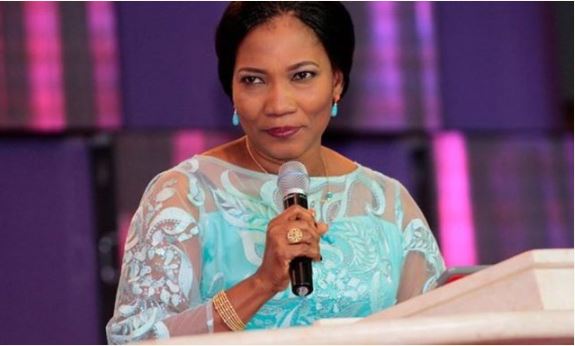 A Nigerian pastor, Mrs Funke Felix-Adejumo of Agape Christian Ministry has urged her members who are rich to dump their poor friends.
She urged her church members to move on if they notice that they are now richer than their friends.
According to the controversial preacher, "Some of you are the best person in your group. Wake up, that group should expire tonight."
She continued, "If you are the richest person among your friends, that relationship has expired."
"Befriend wealthy mentors, because you look like what you look at"
The clergywoman is popular for her prosperity sermons.
Watch video below:
Raymond Dokpesi: Polygamy One Of My Greatest Errors In Life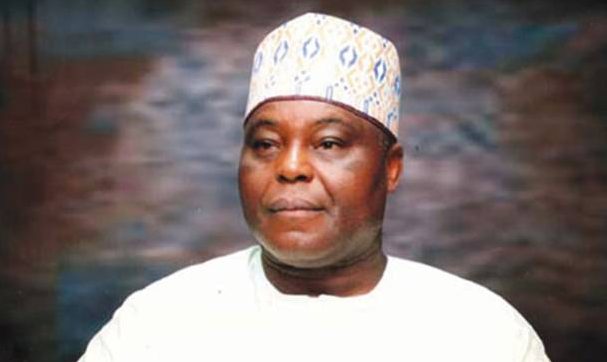 The Chairman Emeritus of DAAR Communications Plc, Raymond Dokpesi, on Saturday said one of the greatest errors of his life was going into polygamy.
According to him, contrary to the impression that he entered into polygamy because of his wealth, he revealed that it was due to internal family challenges.
Dokpesi stated this in an interview with journalists in Abuja on Saturday as part of the activities to mark his 70th birthday.
The media mogul also revealed how he survived poisoning as a little child even as doctors in Poland predicted that he would not last more than 35 years.
The PUNCH reported that Dokpesi's autobiography titled: "The Handkerchief", would soon be unveiled to mark his 70th birthday scheduled for October 25.
He said, "I am a Catholic and I definitely will tell you that one of the greatest errors of my life is polygamy. But it is not something that I desired or something that I wanted. It was a situation that developed, I just had no alternative.
"A lot of people looked at it as if it was wealth that distorted my behaviour but the truth of the matter is that there were internal family challenges that led to the polygamy. I was married to a Polish woman, I wanted to remain with the Polish woman, I still desired it in my old age but she left Nigeria for reasons that she was the only child of her parents and so she had to stay with her parents and I had to stay here and there is no leave in marriage.
"And so, I shuttled down to Poland over 16 times requesting her to come back to Nigeria and stay but as the only child, she wanted to be by them. My mother was very anxious that I should have children that are my own; kids that I don't have to enter a plane to go and visit. That whole thing caused the instability that later affected my life."
The DAAR Communication boss further gave insight on how Polish doctors gave him a 35-year life span.
"Well, let me say 35 years was the benchmark that was given to me because in my very early years, I was very sickly. I was fairly handicapped because I could not talk from the very beginning of my life; but very many people assumed that because I could not talk, I could not hear or I could not understand what it was.
"So, I would normally just look and see, watch things as they happened. And I vividly recall when one of my father's very close friends came to intervene about my schooling and he condemned, outright, any effort to invest in me because I was very sickly and secondly, he had not seen any child of a northerner succeed.
"I was handicapped and that was the toughest moment in my life at that stage and at that time, I felt highly discriminated against, I felt that I was likely to be denied the opportunity to live," Dokpesi recalled.
"By the time, I was about 12 years I was terribly sick, my mother and father took me to several places from hospitals to native doctors and churches praying, looking for an opportunity for me to survive.
"They later took me down to Agenebode, when my father had almost given up, that I was not going to survive. We went through the banks of River Niger at the time. When we got to the destination, they said I had been poisoned and the people that committed the atrocity were there present and they will be able to deliver me," he added.
Eventually, he was cured. "But behold, here I am, 70 years old, all those challenges put behind, I am strong, I am healthy and I thank Almighty God and all Nigerians that have given me support all through to be able to reach this year," he enthused.
Video: Wike Jokingly Threatens To Place A Curse On Godswill Akpabio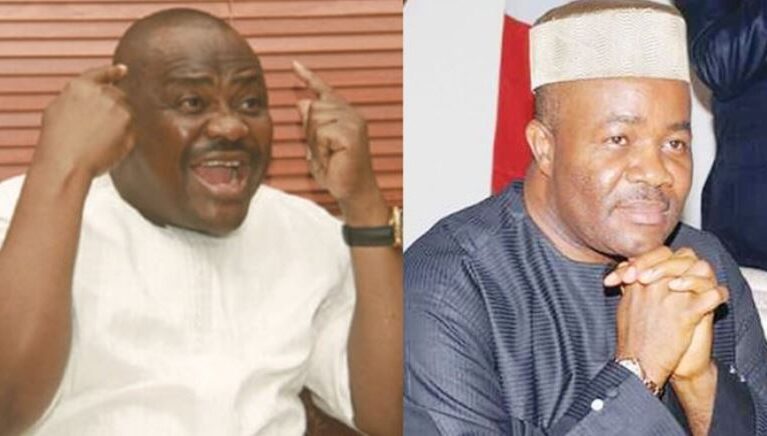 Rivers State Governor, Nyesom Wike has been spotted in a viral video jokingly threatening to place a curse on Minister of Niger Delta Affairs, Godswill Akpabio.
Alongside other company, both politicians can be seen in the video having drinks when the Rivers state Governor made the comment, saying "do you want me to curse you?".
The duo were having drinks when the Rivers state Governor made the comment.
This drew laughter among those present.
Watch the video below: